Federal Top Gun 12 Gauge Ammunition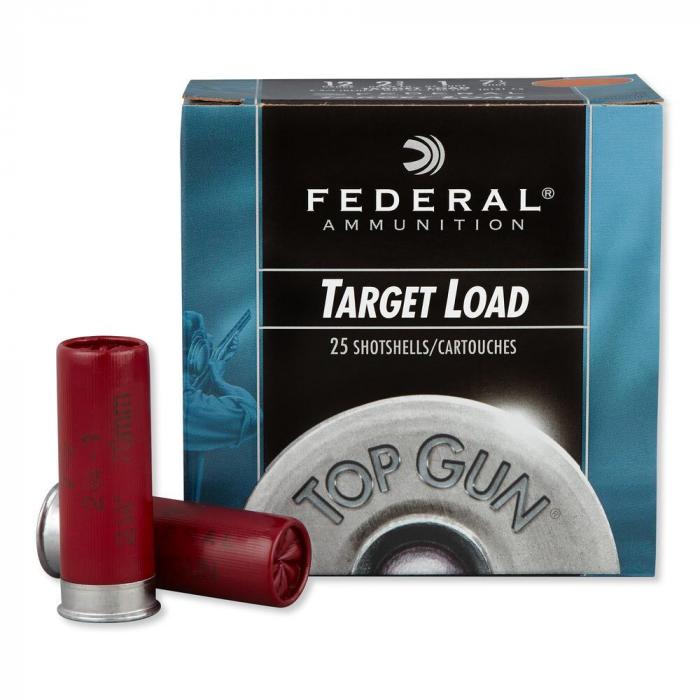 Currently Unavailable
MSRP

$895
Federal Top Gun 12 Gauge Ammunition 25 Rounds 2 3/4" #7.5 Lead 1180 FPS
Federal Premium ammunition is proud to offer the Top Gun Target loads. Top Gun Target loads are designed with the high volume shooter in mind, someone who needs consistent performance at a reasonable price. Federal engineers Top Gun with high-quality hard lead shot with a unique wad column for consistent patterns which absolutely crush clays. You can always count on a consistent and reliable ignition due to the fact that Top Gun Target loads use Federal primers. Top Gun Target has long been a staple of the shooting community with its clay busting ability.

25 Rounds per Box

Features and Specifications:
Manufacturer Number: TG1217.5
Gauge: 12 Gauge
Length of Shell: 2 3/4"
Shot Size: #7.5 Lead Shot
Rounds: 25 per Box
Muzzle Velocity: 1180fps
Shot Weight: 1 Ounce
Shot Type: Lead

Uses: Target Shooting, Small Upland Birds

25 rounds per box. To buy a full case, order 10 boxes.

Ammo Price is per box.

Item Info
| | |
| --- | --- |
| Item | Available In Store |
| UPC | 029465025717 |
| Brand | Federal Ammunition |
| Model | Federal Top Gun 12 Gauge Ammunition 25 Rounds 2 3/4" #7.5 Le |
| Mfg No | AMM-1001-048 |
| Gauge | 12 Gauge |